COVID-19 Public Service Message
Dear Valued Customers,
"Health is Wealth"
COVID-19 is rapidly effecting the world and leaving a great impact on economy. Industries except essential businesses are closed due to the COVID-19 outbreak. Like all other industries, the packaging industry is also striving hard to meet the challenges. Therefore, it is quite difficult to execute smooth operations.
As the situation discussed, some of the operations of PakBoxes understand its social responsibilities and trying to serve you in the best way. Our dedicated customer services department is still available to listen to you. Although they're working from home but still eligible to provide you the best product information and custom quotes over the phone as well as via email. You can easily reach out to us through our official website or social media contact pages.
Don't forget to take necessary precautions for your health and safety.
In order to Keep your self safe you Should know the following:
How to Protect yourself & your Lovedones from COVID-19?
When Washing Your Hands is Compulsory to Prevent yourself from COVID-19?
In Context to COVID-19 Prevention, Wash your Hands:
How to Wash your Hands Properly for COVID-19 Protection?
Wash your Hands Properly for the Prevention of COVID-19 in following ways: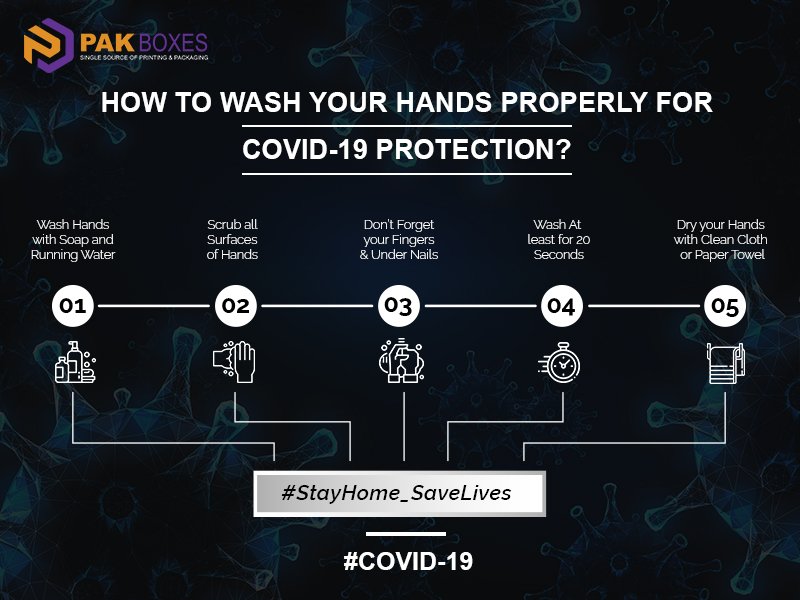 Stay safe and thank you for your support!